Expert & Professional Services
Obligation Free Quote
Get an obligation free quote from local tradies to meet your business or home needs.
Competitive Pricing
Our network of local tradies will provide you with a competitive price for the industry.
Top Rated Tradies
Work with professional tradies that follow our quality code, with great reviews and customer service.
Guaranteed Workmanship
You're in good hands for all repairs, installs, and maintenance with tradies that guarantee their workmanship.
Expert Concrete House Slab Contractors In Adelaide
If you are looking for the best quality Adelaide concrete house slabs and experts to place them then you need Concreters Near Me. Concrete slabs are so desirable because they offer a number of advantages including being affordable and providing excellent thermal comfort. By contacting us, we connect you with the best Adelaide concreters who offer a variety of slabs for residential purposes. We also promise that the concreters we offer use only reputable and experienced suppliers. Just give us a call and talk to us about what you need, or tell us about the project and we can help you work out what it is you need.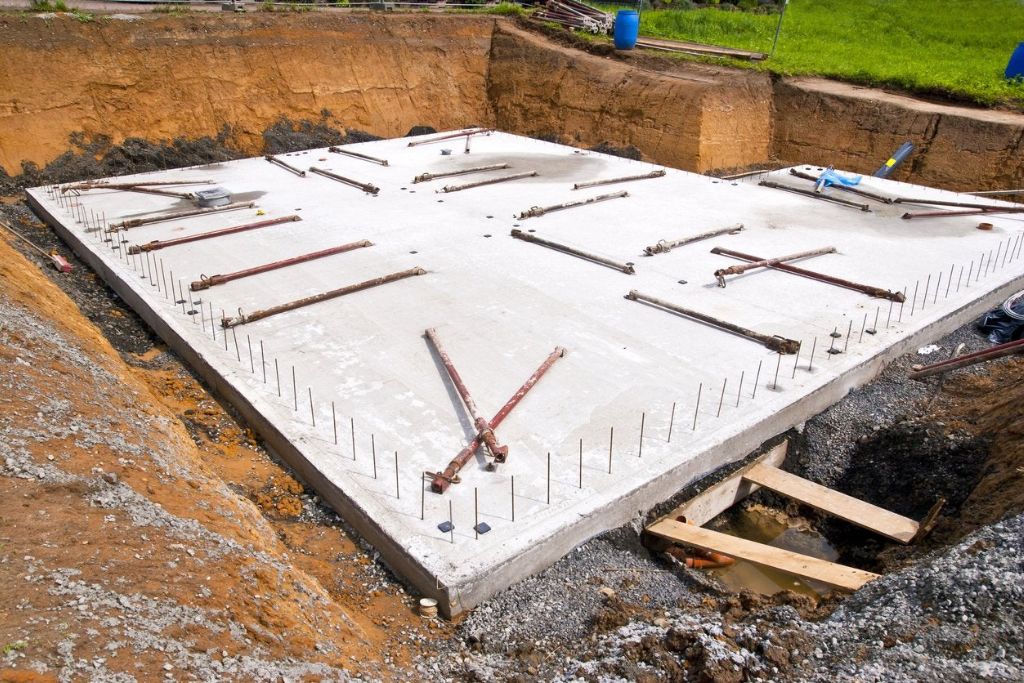 Getting The Process Right The First Time
At Tradie Near Me, we understand that clients want things done quickly, efficiently and effectively as possible. But there are times when it takes skill, patience and knowledge to get the best out of the materials in play.
Concrete needs to dry properly so that it does not crack and shrink from being forced. Depending on the climate it is possible the slabs need to be kept wet using a variety of methods and materials. For the proper curing of concrete slabs for houses, some chemical components need to be applied whether sprayed or brushed. If curing is not chosen then the drying needs to happen over a period of several days to ensure sustainability and durability. If you are ready to use one of these various methods of concrete, give us a call.
Providing Quality Solutions
We understand what you truly need, and that is why we offer only the best concreters for you. They take very good care of all of their clients and adhere at all times to Australian Standards when installing concrete house slabs, making sure they do it right for the sake of clients. They also offer affordable yet high-quality customised solutions for each job, whether that is a larger project or a smaller one. From the design stage to getting the right permits and getting the work done, you can trust them all the way through.
Cost Factors With Concrete Slabs
Concrete house slab thickness can vary the standard is 10cm. However, it can be half that. The thickness does impact its durability and strength, so when something heavy is going on top you would want something thicker. The cost of concrete slabs depends on a variety of factors including their thickness. On average it can range from $240 per cubic metre to $335. Location is another factor and there are different types of slabs. Spray-on concrete is the most affordable option when it comes to concrete, then plain concrete is next in cost, then reinforced, coloured and then exposed and decorative concrete.
Why Choose Tradie Near Me?
Here are some good reasons for choosing Tradie Near Me to find you the best Adelaide tradesmen for all your concrete house slab needs:
Top-rated concreters reviewed: We review and recommend only the best concreters for your house slab needs so you can be sure that the services they offered are top-of-the-line.
Locally-owned business: All the concreters on our network are proudly owned and operated by local Australian companies.
Upfront pricing: After inspecting the site, you get a firm quote upfront before work starts so you won't be bill-shocked.
Workmanship guarantee: Rest assured that the best concreters we recommend to you offer a guarantee on their workmanship to give you peace of mind.
When you have a project that requires the right Adelaide concrete contractor it is important to have people with a good reputation who you can trust. At Tradie Near Me, we make sure every project is done right.
Get In Touch Today!
For top-quality concrete slabs for houses check us out. You can reach out via our contact page – we are excited to talk to you about your slab needs or whatever other concrete work you are considering. Just looking for a no-obligation quote? We can give you that too! Take a closer look at the rest of the site for more information or talk to us directly.
NEED A LOCAL TRADIE?
Get an obligation free quote for help with home repairs, maintenance and installations today.
Adelaide Tradies
Carpenter Adelaide
Pest Control Adelaide
Concrete House Slabs Contractors Near Me
Adelaide Concreting Services