Expert & Professional Services
Obligation Free Quote
Get an obligation free quote from local tradies to meet your business or home needs.
Competitive Pricing
Our network of local tradies will provide you with a competitive price for the industry.
Top Rated Tradies
Work with professional tradies that follow our quality code, with great reviews and customer service.
Guaranteed Workmanship
You're in good hands for all repairs, installs, and maintenance with tradies that guarantee their workmanship.
A Local Solar Repair Expert In Your Area!
Welcome to the world of solar repair solutions at Tradie Near Me, your local experts in keeping your solar panels shining bright! With the increasing popularity of solar power, maintaining peak efficiency and reliability has become more critical than ever. Our team of qualified and experienced technicians is dedicated to providing prompt, professional, and comprehensive solar repair services to suit your specific needs. From diagnosing issues to offering effective solutions, we are committed to ensuring your solar investment continues to pay off while preserving the environment. Trust Tradie Near Me for all your solar repair needs and enjoy peace of mind!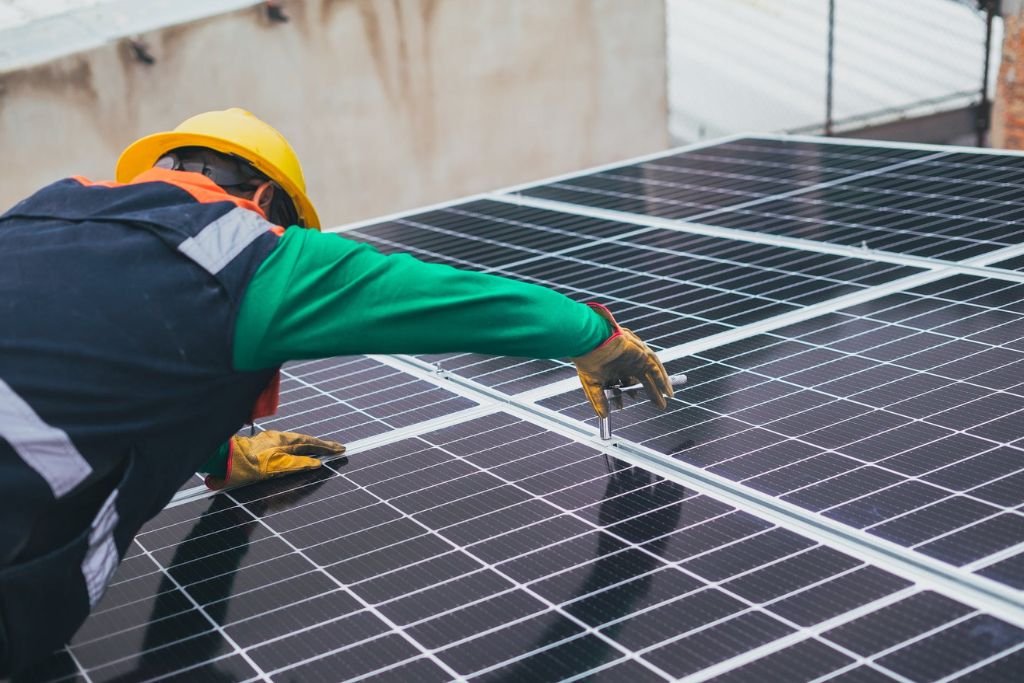 Is it possible to repair solar panels?
Yes, it is possible to repair solar panels, depending on the nature of the issue. Some common repairs include fixing broken glass, replacing damaged cells, and addressing wiring problems. However, it is essential to have a qualified professional assess the damage and perform the repairs, as attempting DIY solutions may further damage the panels or pose safety risks.
Can an electrician replace a solar inverter?
Yes, a licensed electrician with specific expertise in solar systems can replace a solar inverter. It is crucial to hire an experienced professional for this task, as they will ensure proper installation and compliance with safety regulations and guidelines.
Can a dead solar battery be repaired?
A dead solar battery may be repairable, depending on the issue. If the problem is related to the battery management system, a qualified technician can address the problem. However, if the battery has reached the end of its lifespan or has suffered severe damage, a replacement may be necessary.
What causes solar panels to stop working?
Solar panels may stop working due to various reasons, including physical damage, loose connections, degradation over time, shading, or dirt accumulation. Regular maintenance and inspections can help prevent these issues and extend the lifespan of your solar panels.
What needs to be done with a broken solar panel?
If a solar panel is broken, it is essential to first disconnect it from the system to prevent further damage or safety hazards. Next, consult with a professional solar technician to assess the damage and determine whether repair or replacement is necessary.
Why do solar panel inverters fail?
Solar panel inverters can fail due to a range of reasons, such as manufacturing defects, exposure to extreme temperatures, moisture ingress, or electrical surges. Regular maintenance, proper installation, and choosing a high-quality inverter can help reduce the risk of inverter failure.
NEED A LOCAL TRADIE?
Get an obligation free quote for help with home repairs, maintenance and installations today.