Expert & Professional Services
Obligation Free Quote
Get an obligation free quote from local tradies to meet your business or home needs.
Competitive Pricing
Our network of local tradies will provide you with a competitive price for the industry.
Top Rated Tradies
Work with professional tradies that follow our quality code, with great reviews and customer service.
Guaranteed Workmanship
You're in good hands for all repairs, installs, and maintenance with tradies that guarantee their workmanship.
Looking For Termite Control – Inspection, Treatment, And Prevention?
Did you know your home is more likely to incur devastating damage as a result of a termite infestation than it is by fire? If that's alarming, the news gets even worse: They're hard to get rid of if you drop the ball with termite prevention, termite droppings are bad for your skin and your health, and your insurance policy probably makes no mention of these dirty and destructive little home-munchers.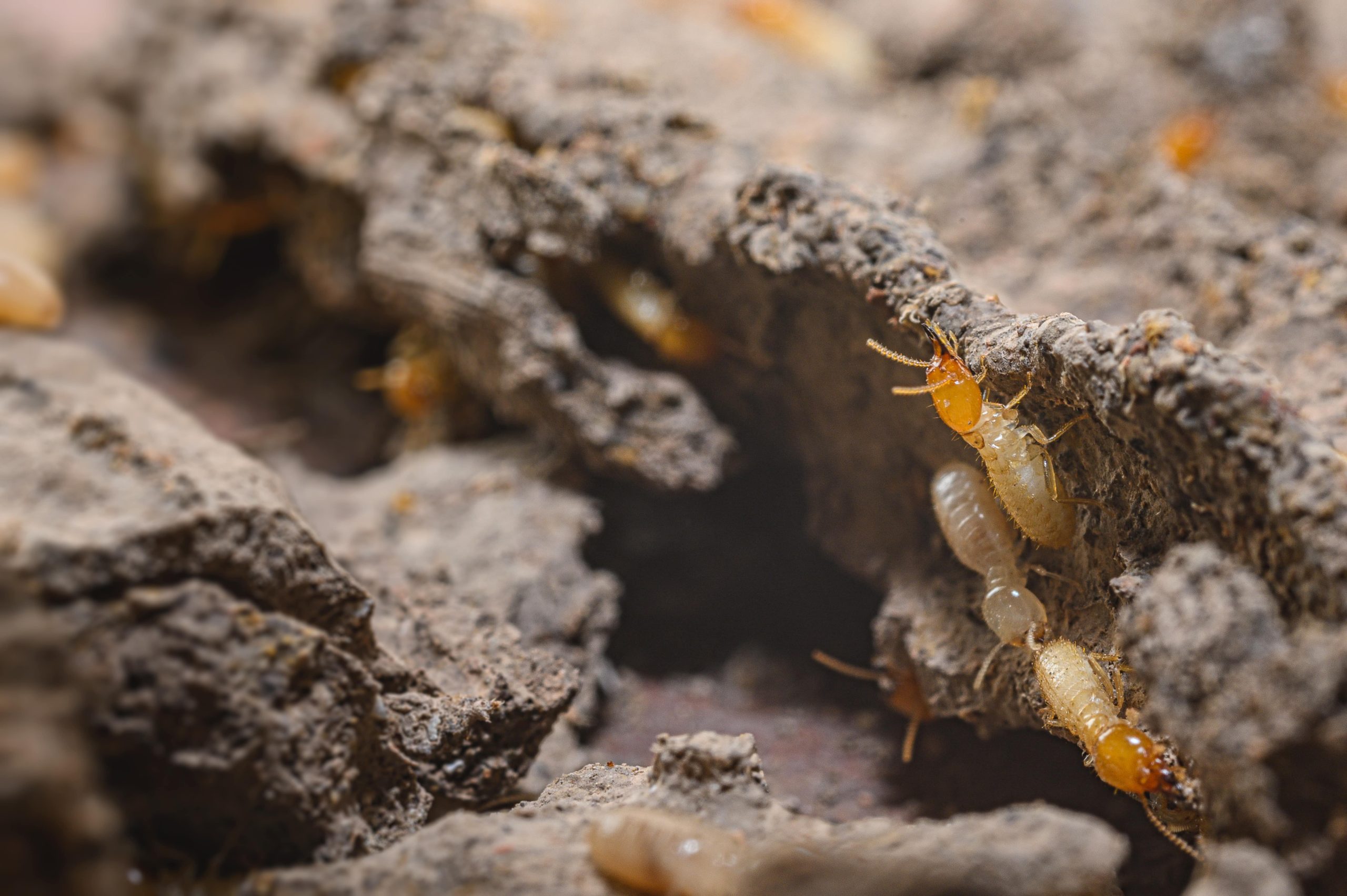 Use 4 Senses To Watch Out For Termites
If you're suitably alarmed, it's probably wise to watch out for the common signs that indicate you might need urgent termite pest control:
LISTEN out for quiet clicking and chewing sounds, caused by soldier termites whacking their heads against your home's valuable wood structures – and munching them, too. Another common trick during termite inspections is tapping on timber which may have been hollowed out from the inside.
LOOK out for flying termites and discarded wings, and swarms of them around light sources and after it has rained. Also, keep your eye on mud tubes on the exterior walls and near your home's foundations, and unexplained cracks on your internal walls.
You may also FEEL that your doors and windows are becoming harder to open and close as the window frames become weakened and warped.
If you SMELL mould and mildew near what appears to be coffee grinds, that may actually be termite droppings (frass).
Are your senses telling you that millions of termites may be ruining your property from the inside out? You should start your search for trusted pest professionals near you that are reputable, reviewed and recommended – and book a termite inspection straight away.
NEED A LOCAL TRADIE?
Get an obligation free quote for help with home repairs, maintenance and installations today.