Expert & Professional Services
Obligation Free Quote
Get an obligation free quote from local tradies to meet your business or home needs.
Competitive Pricing
Our network of local tradies will provide you with a competitive price for the industry.
Top Rated Tradies
Work with professional tradies that follow our quality code, with great reviews and customer service.
Guaranteed Workmanship
You're in good hands for all repairs, installs, and maintenance with tradies that guarantee their workmanship.
A Local Solar Installer In Your Area!
Having a hard time finding a local solar installer near you? We got you covered! With fully stocked vans and an extensive service area, we have a local solar installer near you ready to assist.
If you are looking for a company that provides solar panels for homes in your area, you've come to the right place. Our members are accredited solar installers who can also lend their expertise to solar servicing and repair. Get a quote today and ensure your system is fully optimised for your needs.
Solar Guides
Are you on the lookout for solar tips & tricks? We give you a complete A-Z guide about solar installation, repairs and troubleshooting. 
It's just a fact that, due to the unavoidable 'degradation rate', solar panels simply don't last forever. Follow these 3 tips for maximum solar panel lifespan.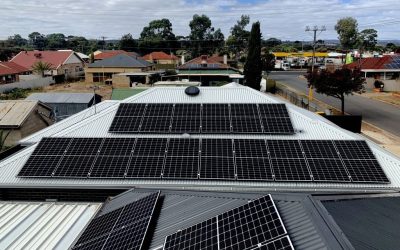 'Going solar' is the only way to dodge those skyrocketing power prices in Australia – but did you know there are no less than 3 types of solar panels here?
Learn about the current state of solar panel recycling in Australia, including the challenges and potential solutions for reducing electronic waste.
NEED A LOCAL TRADIE?
Get an obligation free quote for help with home repairs, maintenance and installations today.