Expert & Professional Services
Obligation Free Quote
Get an obligation free quote from local tradies to meet your business or home needs.
Competitive Pricing
Our network of local tradies will provide you with a competitive price for the industry.
Top Rated Tradies
Work with professional tradies that follow our quality code, with great reviews and customer service.
Guaranteed Workmanship
You're in good hands for all repairs, installs, and maintenance with tradies that guarantee their workmanship.
Expert Exhaust Fan Installation Services With Tradie Near Me
Experience unparalleled exhaust fan installation services with Tradie Near Me. Our expert technicians and local electricians specialise in delivering customised solutions for optimal ventilation in residential and commercial spaces. From bathrooms and kitchens to laundry rooms, we ensure seamless installations of high-quality exhaust fans to eliminate the excess moisture, reduce humidity, and tackle unpleasant odours.
Choose Tradie Near Me for prompt, efficient service, experienced professionals, top-notch products, and competitive pricing. Let us improve your indoor air quality and comfort—reach out to us for a free consultation and quote today.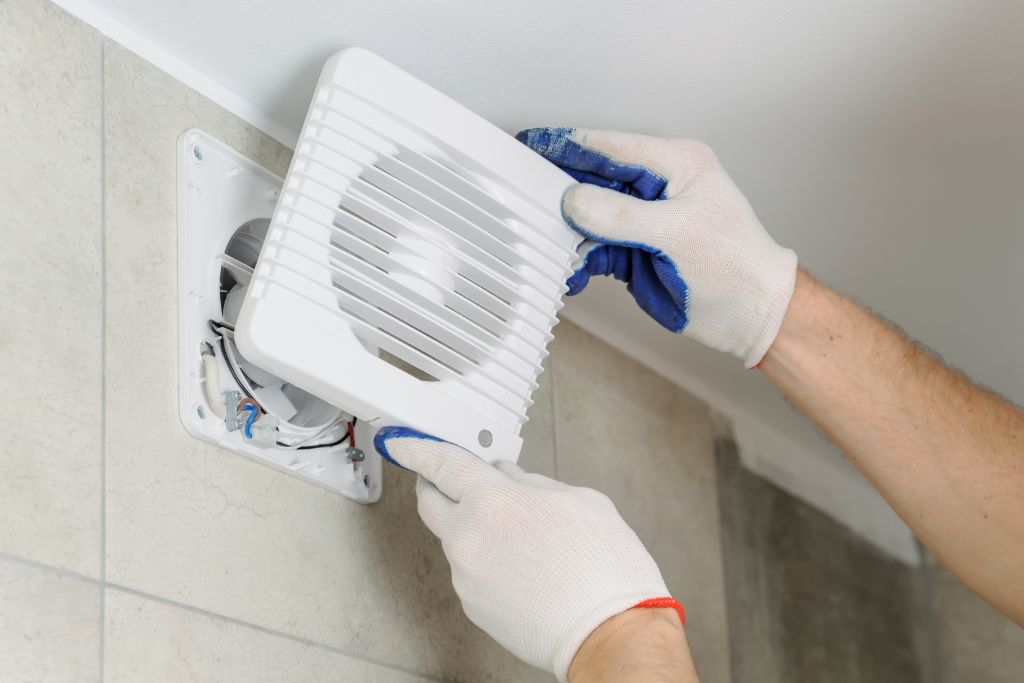 Can I install an exhaust fan myself?
Yes, you can install an exhaust fan yourself, but only if you have the necessary skills, tools, and knowledge of electrical work. DIY installation can save you money, but it's essential to follow the manufacturer's instructions and comply with local regulations. If you're inexperienced, it's better to hire a qualified electrician to ensure the fan is installed correctly and safely.
Does a bathroom exhaust fan need to be on its own circuit?
In most cases, a bathroom exhaust fan doesn't need to be on its own circuit. However, it's essential to consult your local electrical code and follow any specific requirements. If you're unsure, consult a licensed electrician to ensure your fan installation meets all safety standards and regulations.
Can I put exhaust fan above shower?
Installing an exhaust fan above a shower is possible, but it must meet certain safety requirements. The fan should be specifically rated for wet areas and should be installed in accordance with the manufacturer's instructions. It's crucial to use a GFCI-protected circuit to prevent electrical shock hazards. Consult an electrician if you're unsure about the installation process.
Do exhaust fans need to be vented outside in Australia?
Yes, exhaust fans in Australia must be vented outside to ensure proper ventilation and avoid moisture buildup, which can lead to mold and mildew issues. Venting the exhaust fan to an outdoor area helps maintain a healthy indoor environment and prevents potential damage to your home's structure.
Do electricians install exhaust fans?
Yes, electricians can install exhaust fans. In fact, it's highly recommended to hire a licensed electrician to perform the installation. They have the necessary expertise to ensure the fan is installed correctly, safely, and in compliance with local electrical codes. Hiring a professional ensures your exhaust fan will function optimally and provide the best possible performance.
NEED A LOCAL TRADIE?
Get an obligation free quote for help with home repairs, maintenance and installations today.