Expert & Professional Services
Obligation Free Quote
Get an obligation free quote from local tradies to meet your business or home needs.
Competitive Pricing
Our network of local tradies will provide you with a competitive price for the industry.
Top Rated Tradies
Work with professional tradies that follow our quality code, with great reviews and customer service.
Guaranteed Workmanship
You're in good hands for all repairs, installs, and maintenance with tradies that guarantee their workmanship.
Local Gutter Replacement Services By Tradie Near Me
Ensure your home remains protected from water damage with our expert gutter replacement services. At Tradie Near Me, we provide local, reliable solutions tailored to your specific needs.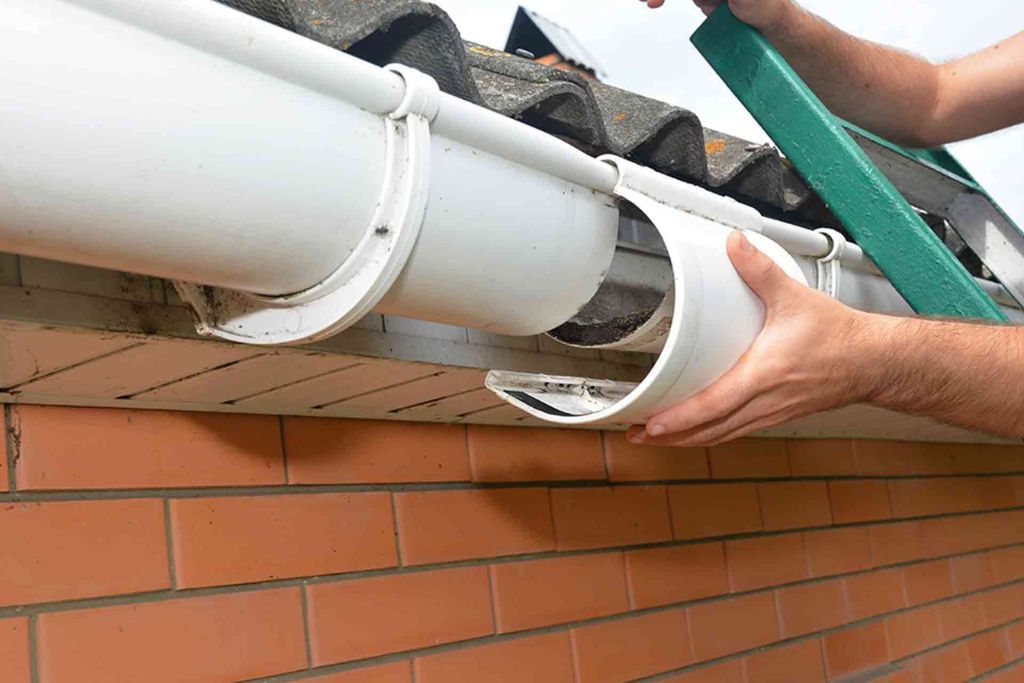 How much does it cost to replace gutters in Australia?
The cost of gutter replacement in Australia varies significantly based on factors such as the size of your property, the type of material used, and the complexity of the installation. On average, you might expect to pay anywhere from $30 to $50 per linear metre. For a more precise estimate, our team at Tradie Near Me would be pleased to provide a free quote tailored to your specific requirements.
What type of gutters are best?
The best type of gutter depends on your property's specific needs. Zincalume and Colorbond gutters are popular due to their durability and design versatility. Stainless steel and copper gutters, although more expensive, offer superior longevity and a distinct aesthetic. PVC gutters can be a cost-effective choice for those seeking affordability and ease of installation. Consult with our Tradie Near Me experts to determine the most suitable option for your property.
How do I know if my gutters need replacing?
Signs that your gutters may need replacing include persistent leaks or overflowing, visible rust or corrosion, sagging or separation from the roof, and frequent blockages. Additionally, if you notice water damage around your property's foundations or mould growth, this could suggest inadequate gutter performance. Our Tradie Near Me professionals can conduct a thorough assessment to determine whether a replacement is necessary.
What is the lifespan of gutters?
The lifespan of gutters depends greatly on the material used and how well they are maintained. Aluminium and Colorbond gutters typically last 20-30 years, while copper or stainless steel can last up to 50 years. However, factors such as weather conditions, tree coverage, and regular maintenance can significantly affect their longevity.
What are the common causes of gutter leaks?
Common causes of gutter leaks include blockages from leaves or debris, resulting in water overflow, and cracks or holes in the gutter material, often due to age and wear. Incorrect installation can also cause leaks, as can damage from severe weather or falling branches. Regular gutter cleaning and maintenance from Tradie Near Me can help prevent these issues.
NEED A LOCAL TRADIE?
Get an obligation free quote for help with home repairs, maintenance and installations today.